866-361-0900

or

215-634-8065
News
Police Officers Serving and Protecting Themselves?
Jul 30, 2012 | News Archive
Corruption within the justice system.
Lately, the media portrayal of police has been that of an image of injustice and selfishness. From the incident involving the now deceased Trayvon Martin to other incidents such as the severe beating of 18 year old Marcus Warryton who was violently attacked by four police men in Philadelphia all help support the claim that the police have been inadequate in performing their duties of serving and protecting the American people.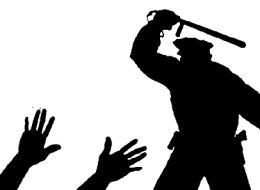 In recent news, a Melbourne, Florida police officer was fired from duty when he was caught from the dashboard camera picking up prostistutes while on the job. The Melbourne police department suspected the officer of doing such activities and was therefore under secret survellience  in order to be caught in the act. The video from the police officer dashboard captures the prostitute walking across the police car to the passenger side in which gets in and performs sexual related activites on the officer. In another survellience video, a prostitute along with the accused officer in question are seen exiting the vehicle in which the officer is seen putting his uniform shirt back on. The Melbourne police department claims that they have atleast  four witnesses who are prostitutes who claim they all had sexual relations with the officer.  The suspected police officer is now facing criminal charges.
It's been made clear that there is corruption within police departments across the nation. The question that most concerned citizens have is that if you can not trust the police, who else can you turn to? The already popular belief that police officers act as  a symbol of injustice opposed to justice seems to be more believable with ongoing recent reports of police brutality  and inadequate service and protection to the American people. 
- Eric Turner

Here's a video courtesy of CNN
Posted By: Eric Turner
News